EYBA & COVID-19
---
---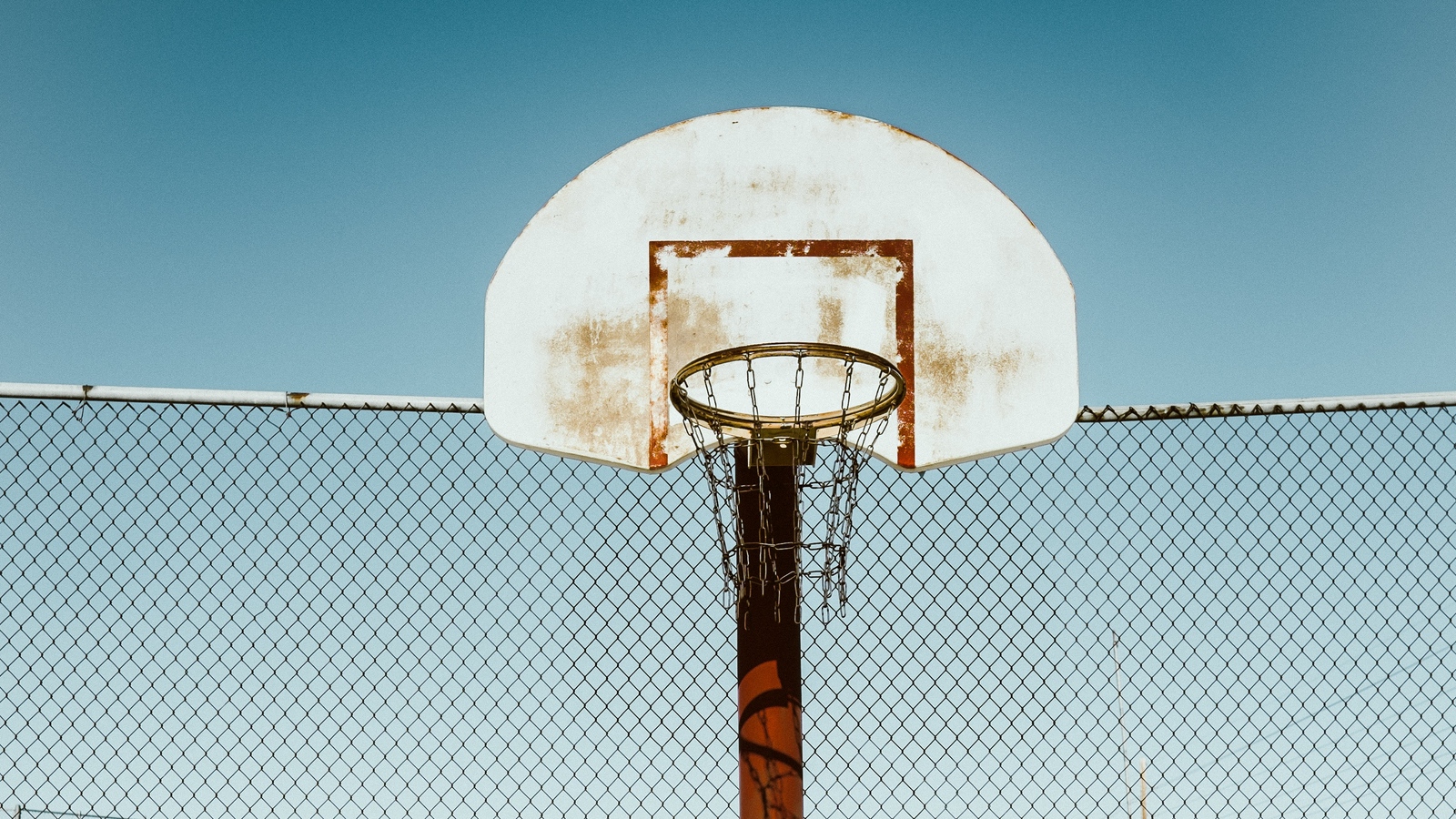 ---
June 16, 2020 UPDATE:
As we enter Phase 2 the Alberta Government has issued the following document to help us understand how stay safe while getting back into Sports, Physical Activities and Recreation
GUIDANCE FOR SPORT, PHYSICAL ACTIVITY AND RECREATION - STAGE 2
June 16th - ABA Town Hall - Return To Play: Alberta Basketball will be hosting a Town Hall Meeting on Tuesday, June 16, 2020 from 7:00pm to 9:00pm. The Town Hall Meeting will aim to provide further clarity on what the Stage 2 Launch will mean for basketball in Alberta. ABA invites the entire basketball community to join the discussion on the Return to Sport guidelines.
Click Here to Sign up to attend the ABA Town Hall
April 7, 2020 UPDATE:
With Saville stating this morning that they have cancelled all bookings until July 1st, the decision has been made for us to cancel the proposed short spring season as well. EYBA Elite teams have also been cancelled. Refunds for both will be sent out ASAP.
We are still hoping to run something over the summer if it is safe to do so. Stay tuned to the website in case we are able to provide some summer time programming.
Stay Safe.
March 20, 2020 UPDATE:
Dear valued members,
On behalf of the EYBA and our executive board I am taking this moment to update you all regarding COVID-19 and how this continues to affect our programs.
First and foremost, the health and safety of our members is our number one concern. We will continue to follow the directions of Alberta Health Services, The World Health Organization, and our Provincial and Federal Government. Our governing body Alberta Basketball is doing the same and has posted the most recent statement on their website, please take a moment to read the following article:
http://abbasketball.ca/article/58964
EYBA will continue to monitor this evolving situation and the current / impending impact it may have on our upcoming programs . All programs including our Spring League is on hold until further notice.
With the current status of all athletic programs worldwide the most common questions we are getting from our members are:
Is Spring League Cancelled?
Will EYBA Elite Teams be Cancelled?
Will we be getting a refund for any team, and or player registration?
EYBA has been working hard to evaluate the tangibility of our programs and whether or not we will have to officially cancel them, versus postponing so that we may do our best to answer the aforementioned questions.
Spring League has not yet been cancelled. That being said we have determined that we must be able to start games no later than the April 24th to be able to run a shortened modified season. A reduction in total games offered would result in each team receiving a pro-rated refund based upon the modified season. In order to schedule this modified season, COVID-19 restrictions would need to be relaxed no later than April 17th. Number of games will be dependent on how many teams remain registered by the 17th.
EYBA Elite teams are subject to the same guidelines mentioned above, including a reduction / refund in fees if we run a modified season. All players will receive a full refunds if we are unable to run our spring league.
In the event COVID-19 restrictions are still in place past our determined deadline date of April 17th, all team and player members will receive a full refund.
If COVID-19 restrictions are relaxed between April and May the EYBA will be looking to host various small tournaments in lieu of the 2020 spring league season. Priority will be given to those teams who were initially registered with us.
You can stay up to date by visiting our website: www.edmontonyouthbasketball.com
Please note: The EYBA will not run any teams or programs until it has been deemed safe to do so.
Once again we thank you for your continued patience and support as we navigate through these unchartered circumstances. The health and safety of our members will always come first. Please do your part to stay safe and healthy through this COVID-19 Pandemic.
Sincerely,
Jason Ouellette
President /Technical Director
Edmonton Youth Basketball Association
Public Health Agency of Canada
https://www.canada.ca/en/public-health/services/diseases/2019-novel-coronavirus-infection.html
Alberta Health Services
https://www.albertahealthservices.ca/topics/Page16944.aspx
https://www.alberta.ca/coronavirus-info-for-albertans.aspx
World Health Organization (WHO) International Travel & Health Updates
Further updates by the Sport Medicine Advisory Committee are available every 48 hours. See the document 'Advisory on COVID-19' for more info.
March 13, 2020 UPDATE:
EYBA Coach Appreciation Night (March 21st) has been postponed indefinitely.
Although the banquet was anticipating under 250 people in attendance, we were still going to be well over 200. To help reduce the risk of spreading COVID-19, EYBA has decided it is in the best interest of our membership to postpone this even indefinitely. We have received a number of concerned emails regarding this event and it is our conclusion that over the coming week, we would receive many cancellations from our coaches who were originally planning to attend.
The EYBA Executive continues to monitor the situation in Alberta in regards to our future events and programming. We will be issuing updates as more information becomes available.
UPDATE: As per the Alberta Chief Medical Officer's recommendations we will be cancelling the Mites Tournament on March 14th.
At this point this is the only event cancelled, the remaining events are pending and to be confirmed at a later date. Please stay tuned to the website as new information becomes available.
To help prevent the spread of COVID-19, Alberta has implemented new public health restrictions.
The following events should be cancelled:
Events with more than 250 attendees.

This includes large sporting events, conferences and community events.
It does not include places of worship, grocery stores, airports or shopping centres

Events with more than 50 attendees and expects to have international participants, or involves critical infrastructure staff, seniors, or other high-risk populations
EYBA's position on COVID-19 (coronavirus) as of March 12, 2020
All Edmonton Youth Basketball events, programs and tournaments will proceed as scheduled.
At the present, the risk to Albertans from COVID-19 (coronavirus) has been categorized as LOW by Alberta public health officials.
To reduce the risk to our members, we are updating our game protocols:
Coaches/Players/Staff are advised to NOT shake hands with anyone before or after their game, teams should instead line up facing each other and applaud. Teams are also advised to turn to the officials and applaud.
All Participants should wash their hands prior to and at the completion of each game
In order to assist with containing the spread of COVID-19, we encourage the following:
Stay home if you feel unwell
Frequently wash your hands thoroughly with soap and water. If soap and water are not available, an alcohol-based hand sanitizer may be used
Avoid touching eyes, nose and mouth with unwashed hands
Follow good respiratory hygiene - cover your mouth and nose with your bent elbow or tissue when you cough or sneeze (dispose of tissue immediately)
Keep at least 1 meter distance between yourself and anyone who is coughing/sneezing
If you have COVID-19 symptoms and have travelled outside Canada or were exposed to someone who has COVID-19, stay home and call Health Link 811 for instructions
Do not go to a health care facility without consulting 811 first. If you need immediate medical attention, call 911 and inform them that you may have COVID-19
For up to date information on the Novel coronavirus (COVID-19) you can use the following links:
The Government of Alberta: https://www.alberta.ca/coronavirus-info-for-albertans.aspx
Alberta Health Services: https://www.albertahealthservices.ca/topics/Page16944.aspx